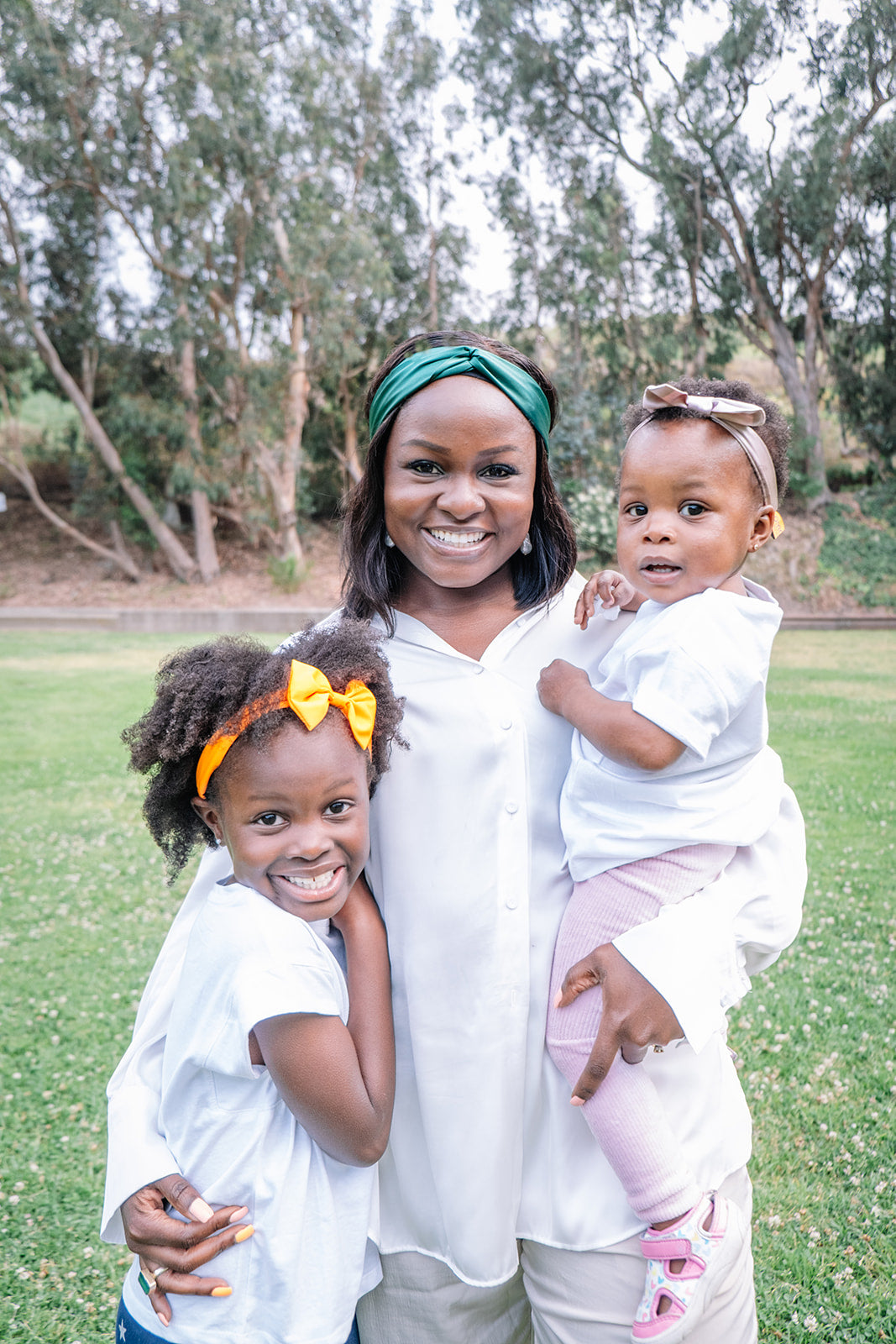 Our Story.
Although hair loss is common in babies, my kids experienced significant hair loss that was exacerbated by eczema and cradle cap.
I desperately searched for solutions, but all roads led to a dead end.
So I took matters into my own hands and decided to research the highest quality fabrics to protect delicate hair and landed on Mulberry silk–the "queen of all fibers."
Not only is it soft and gentle, its hypoallergenic nature was perfect for my kids who have several allergies as well.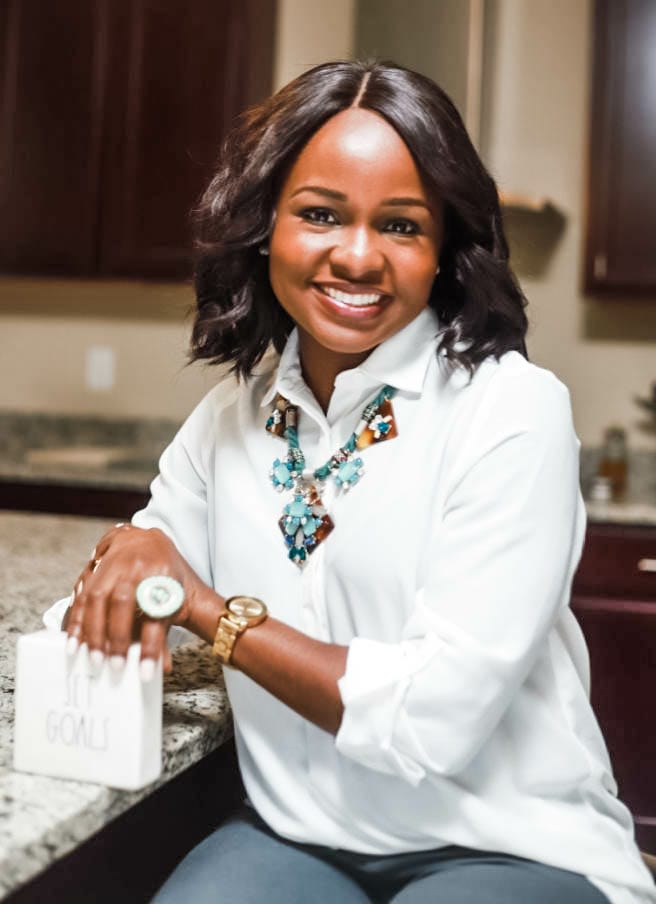 This is how Omosilk was born!
This is how Omosilk was born!
Omosilk products provide healthy benefits, comfort and confidence.
Mulberry silk, commonly referred to as the king of all fibers, is a natural fiber that is gentle against hair and hypoallergenic with a luxurious feel.
The elastic specifications on each headband is engineered with a smooth appearance and does not become narrower as it stretches to ensure long-lasting comfort when worn.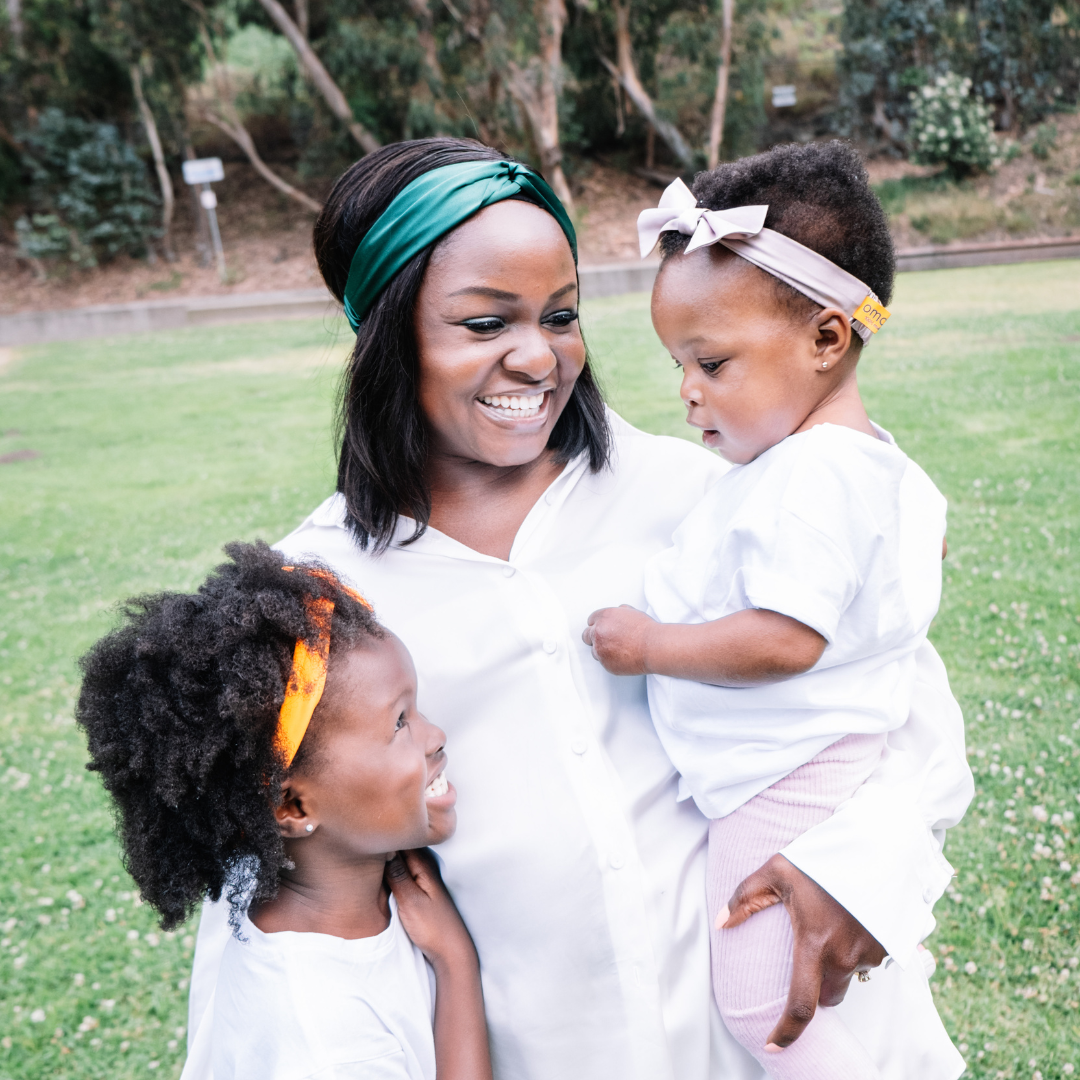 Built on positive affirmations.
Our hair and its appearance has an impact on our overall confidence and providing an environment where hair can thrive and still be stylish, result in more happiness and improved mental health.
Omosilk brand is built on positive affirmations where each product ignites a range of positive emotions when worn including confidence, curiosity, care, knowledge and kindness to name a few.
Integral to my daily life.
These affirmations are also integral to my daily life as the Vice President of Operations for a Fortune 500 company and I'm able to hone my skills in the corporate world with my love of creativity and serving people.
Our products are the first and best to cater for all hair types; from newborns and beyond!
They are designed with love in Los Angeles where I live with my three kids and husband.
The name, Omosilk, stems from the Edo/ Bini tribe in Nigeria where I am from originally with "Omo" meaning children, the inspiration for this brand.
- Dr. Omonye Phillips